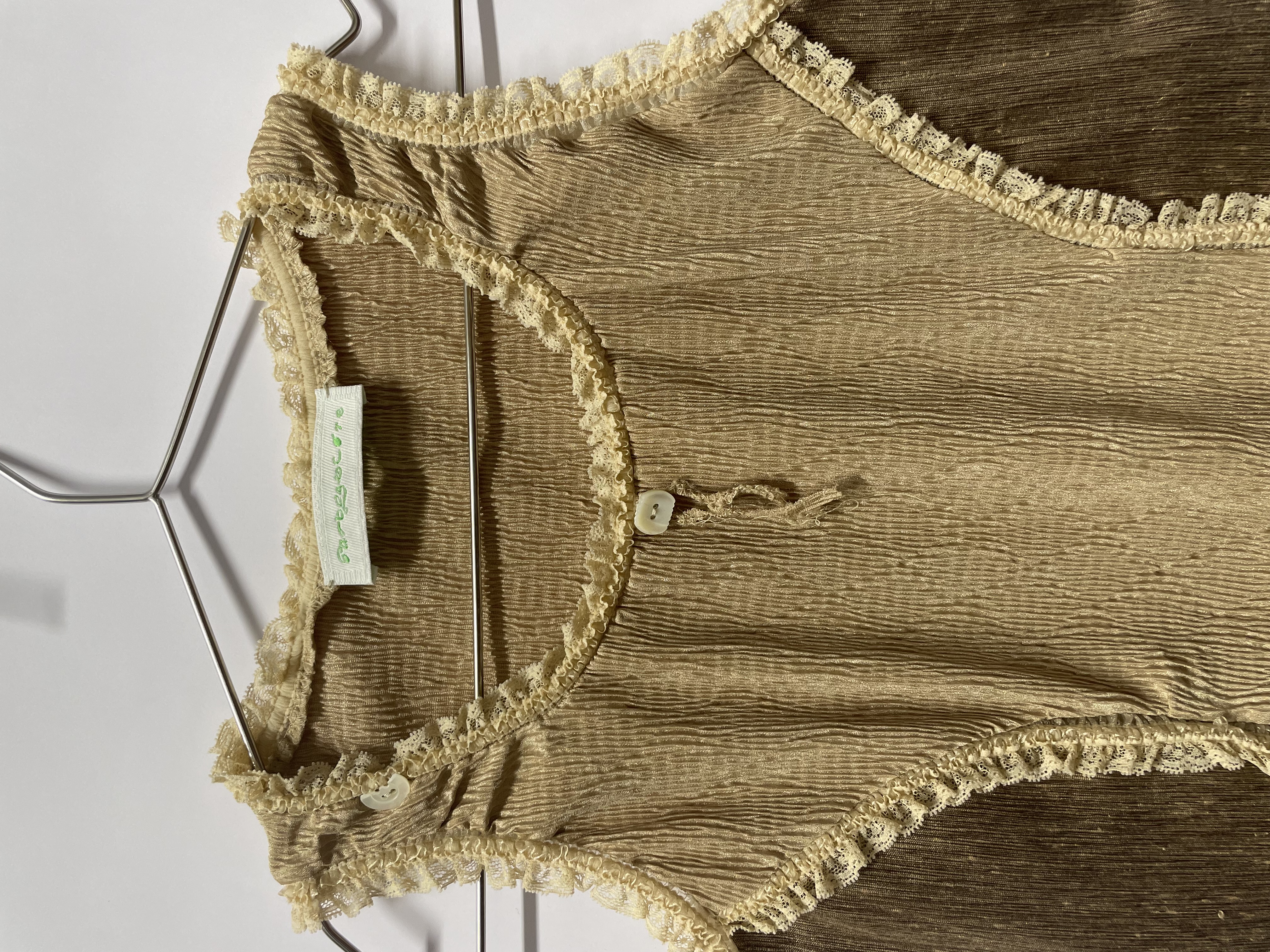 CRINKLE TANK TOP


Made out of Italian Deastock fabrics.
Crinckle and stretchy fabric with applied laces.

*Buttons will be different in each piece.
T1: 50% PL 50% EA T2: 60% CO 40% VI

Sizing

CHEST (XS) 62cm (S) 66cm (M) 70cm (L) 74cm (XL) 78cm
---
WAIST (XS) 60cm (S) 64cm (M) 68cm (L) 72cm (XL) 76cm
---
LENGHT (XS) 48cm (S) 48,5cm (M) 49cm (L) 49,5cm (XL) 50cm
NOTE : Items will be shipped within 2 - 4 weeks.