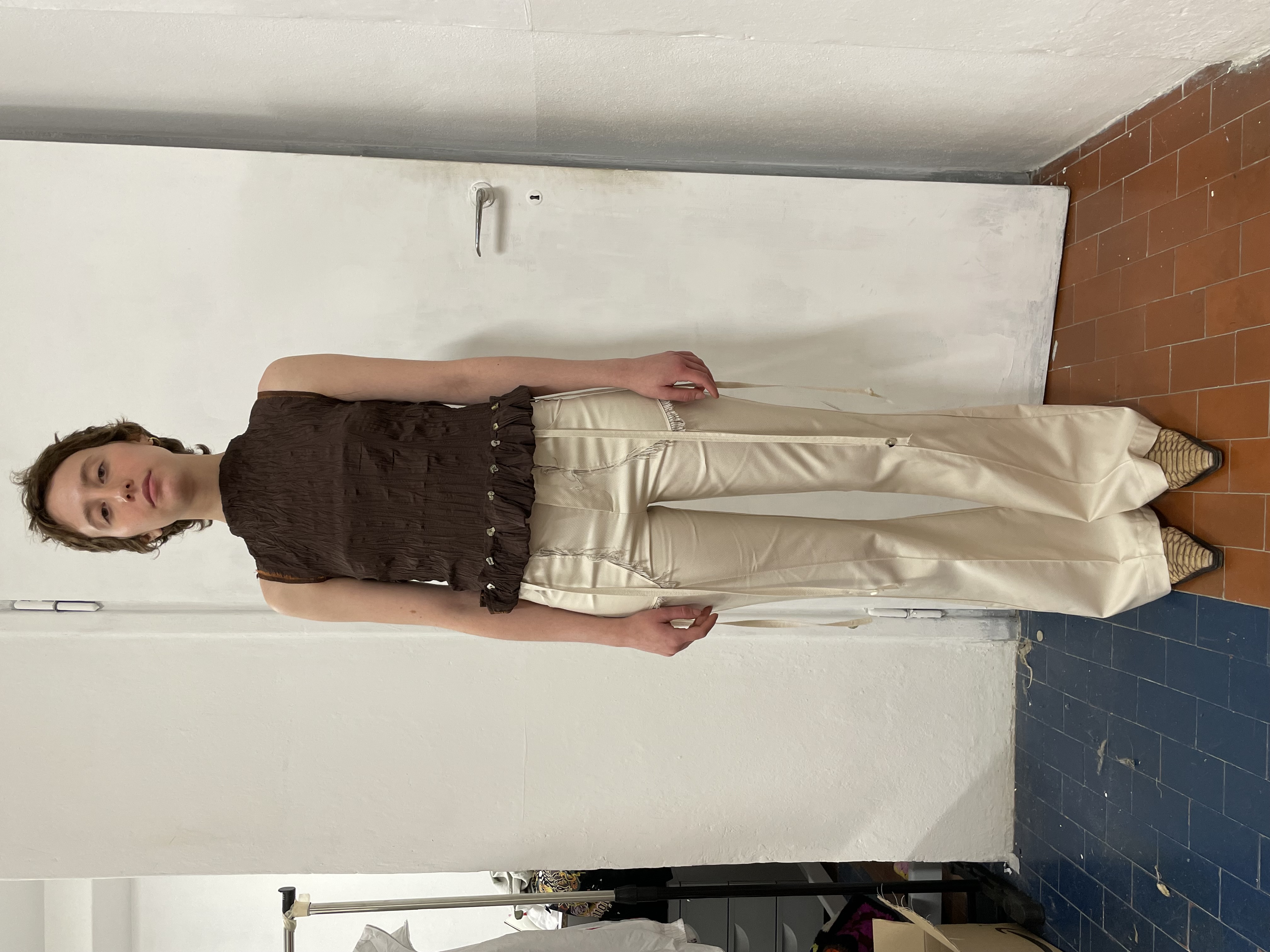 LONG LOOPS TROUSERS

Made out of Italian Deastock fabrics.

The fabric that comes out from the pockets is made out of vintage shirts.

*The Fabric of the pockets and the buttons will be different in each piece.

This makes each piece unique.
100% CO

Sizing
WAIST (IT38) 70cm (IT40) 74cm (IT42) 78cm (IT44) 82cm
(IT46) 86cm
---
HIP (IT38) 90cm (IT40) 91,5cm (IT42) 93cm (IT44) 94,5cm
(IT46) 96cm
---
LENGHT (IT38) 109cm (IT40) 110cm (IT42) 111,5cm (IT44) 112cm
(IT46) 113cm
NOTE : Items will be shipped within 2 - 4 weeks.